By – Mubina C
Andrew feeds their ego
Many young Muslim guys, especially in the desi community, have always been given way too much importance at home. Which has impacted their psychological health in such an alarming way that it has led them to believe the world revolves around them. YES, we are talking about the mama's boys and dadi's jigar ka tukda.
When a misogynist like Andrew says, "women are men's property after marriage and should sit at home and make coffee for their husband," ghar ka nawabs took it seriously. They know that the Holy Quran states the opposite. When mommy dearest has kept them pampered since day one, and their younger sister is doing their laundry, while grandma willed everything to their name, Muslim guys likely will follow men like Andrew Tate. Every word Andrew Tate speaks is for men who have gotten everything served on a silver platter by women in their households.

Because in their mind, they think the females in their family are doing it out of love and compassion. Muslim parents have raised their sons as the culture wants, not as Islam commands. Middle Eastern and South Asian guys feel entitled because we have made them believe that is the truth. Sons feel they are to protect and assist the family when the father cannot be present. So sons should be looked after more. This may have been the truth years ago, but in this era, daughters are no less. A man's job is not only to care for a woman financially. If he is taking care of his wife financially, that does not mean she is for granted and is to be treated like his maid. Discrimination between our daughters and sons has made males in our community think that we females need them to survive. Hence, When it is time to look for a wife, they need someone who can cook and clean after them but with a college degree because they need to hold up a standard in front of family members and friends. They cannot have people thinking they are backward now, can they? What will society say?
Muslim ladies in this generation have decided it is better to stay single because the married ones are divorcing their husbands for this concern. So let me be the one to tell you guys in caps clearly since long-term inhaling of hookah smoke might have impacted some of your brain cells.

WE ARE NOT YOUR PROPERTY AND NOT YOUR MOTHERS, WHO WILL MAKE COFFEE FOR YOU AFTER WORKING ALL DAY WHILE YOU SIT AND PLAY VIDEO GAMES. Maybe if some of you learned the Quran and Hadiths, you would know how a lady should be treated.

2. Andrew is a Muslim now, so he gets a pass on the sexist remarks.

It is obvious why Andrew Tate became Muslim. Most of his followers are misogynistic Muslim men. It is better to become part of a community if you plan to make a profit from them. It is a simple business technique. Some might even call this spiritual fraud. He knew well that Muslims welcome everyone to Islam with open arms forgiving his/hers past sins. He knew well what to say and to whom to increase his popularity after being banned from all social media accounts. This is a man that exploits women as a means of business. Someone who likes to live in Romania because it is more corrupt than the west. A man that should have never been given a chance to mislead our youths. Muslim sisters knew the mic should have been seized away from him soon as women's rights in Islam came up on his podcast. Let us not forget the countless time's Muslim sisters warned their brothers about this man. A type of man our Prophets told us to avoid. Who show themselves to be believers when they are not.
Muslim men idolize an influencer that posts tweets about Islam with one hand while opening a strip club with the other. Do Muslim men want to guess where Andrew got the money for the strip clubs? Hustler University. Where Muslim men signed up in packs like fools, how did men read the name out loud and think it was legit? If you cannot tell from the university's name. The institute is a total scam. I would have never guessed.
Someone, please inform Moe from the corner store. An actual university course does not cost $50; they do not double and give you your money back. The money is gone Moe.

Remember, you men told us to stay in the kitchen and make coffee. We made it. Now it is time you men smell it and wake up! When we have Influencers like Andrew talking about our religion and a group of Muslim men supporting him. It does make our religion look immoral.
Regardless, after all of this, sisters were labeled "so-called feminists" when we objected to Tate's arguments. Before, you go on to say he is now a Muslim brother and not to judge his past. Scroll through his Twitter and see the number of times he posted sexist and degrading tweets about women AFTER he took the shahada. Our brothers need to realize that when you welcome and support men like Andrew Tate, you indirectly tell him and others how you view women and how our religion views women. You are telling a sister that if she gets raped, it is her fault, and she needs to bear the consequences. That woman should not drive. I do not even understand how most guys agreed to this one. When men tell us to drive to buy groceries, pick up the kids from school, Masjid, and soccer practice as they rot on the couch. Furthermore, Andrew even said that ladies are comparable to dogs. You won't see Muslim women comparing men to dogs on live podcasts because we are wise to know dogs are loyal.
3. Choose better role models.

After watching a few Youtube videos of Andrew Tates's conversion, I got an idea why Muslim men are fascinated by him. First, he talks about why he left Christianity. He quotes that Christians do not stand united when their religion is mocked, while Muslims do. Right there, he puts Islam in the spotlight. Then he proceeds to explain the amount of evil taking place around us. He does not go in-depth about Islam as he is still learning the religion.
We all have simple morality when we put religion aside. It comes down to good vs. evil. One does not do several evil things and attach themself to a particular religion. But, they can use religion to escape from their consequences. Andrew knew the Muslim community would save him if his evil acts got caught. When he got arrested, the Muslim men on Twitter came to save him with the hashtag #saveandrewtate. Many Muslim preachers have done this also. Where they used Islam to commit heinous crimes. Andrew states that he was a devoted Christian. However, he was a Christian when he opened up strip clubs, was accused of rape, owned casinos, has an only fans business, and has a webcam business. I am pretty sure none of the things I listed are allowed in Christianity or Islam. The man you state will bring masculinity to Islam, top G, earns doing haram. His net worth of $700 million is haram. Do you believe he will give up his luxurious lifestyle for Islam? What has he done as a Muslim other than reject alcohol at a casino surrounded by naked women? Would you be a proud parent if your son did all that Andrew Tate does and still called himself Muslim? Do not get me wrong, many Muslim brothers drink and commit zina while preaching about Islam. It does not take a minute for the Muslim community to point fingers and expose them, so why does Andrew Tate get a pass? It is only because he is a wealthy celebrity who exploits women. The same women our Prophet Muhammad SAW told you to respect and care for while on his deathbed. Same women that have Paradise lying beneath their feet when they become a mother because men are not capable of handling the pain of childbirth.
Andrew got one thing right: Muslims stay together regarding our faith. That is the power of the Ummah. We do not change our beliefs for woke culture and western influence. Praying five times a day does not make a person religious. It makes them Muslim. There is nothing wrong with Andrew Tate learning about Islam. May he learn from Islam and change his ways. However, a line has to be drawn between welcoming someone to Islam and hero-worshipping them. A request from us sisters, please follow better influencers who honor women who don't compare us to animals.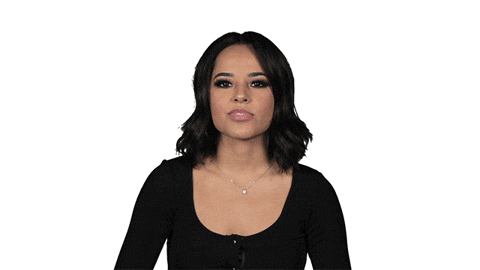 Urdu to English translation
– Dadi's Jigar ka tukda Literal (Grandma's piece of liver) Idiom (the most dear)
-Ghar ke nawab ( Prince of the house)